It's Official
Another recap of the last two weeks of the 2020 presidential election.
The Democratic National Convention is a Huge Success
Joe Biden has officially been nominated as the Democrat Presidential candidate during the Democratic National Convention last week. The convention was a star-studded week of virtual speeches given by prominent Democrat Party leaders such as the Obamas, Bernie Sanders, the Clintons, and the Bidens. Two somewhat odd speakers stood out: New York Congresswoman Alexandria Ocasio-Cortez actually endorsed Bernie Sanders for president during her speech, and former Ohio Governor and Republican John Kasich crossed parties to deliver a short message in support for the Democratic candidate.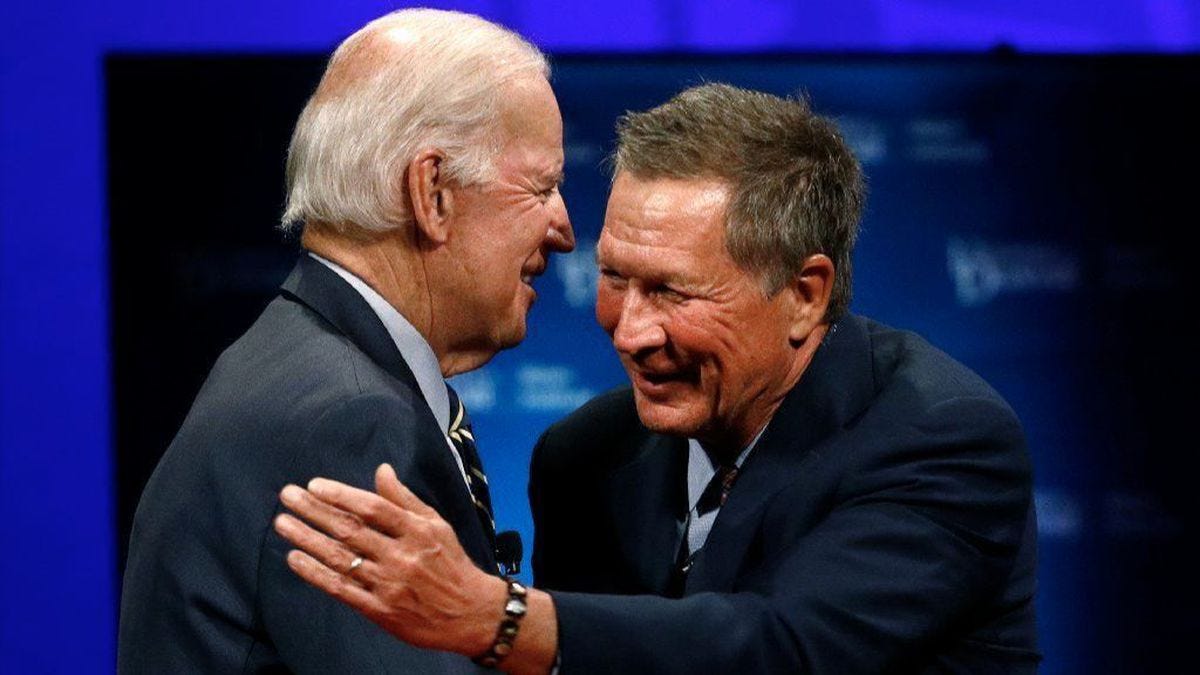 Throughout the four days of the convention, 122 million people viewed the virtual event, and the party raised $70 million during that span. For comparison, the heated and divided 2016 Republican National Convention with Donald Trump as the candidate raised $64 million.
The key figure that everyone focused on was the final speaker of the convention—Joe Biden. Because of questions concerning mental stability, Biden's speech was a defining moment in his campaign. He massively exceeded expectations, giving a coherent and solid speech calling for unity of Americans to side with his campaign. Although the speech would normally be at an average standard by a presidential candidate, the bar was set far too low by Biden's opposition that he could not perform in public challenges. The debates will be a far greater challenge for Biden with great expectations to carry himself mentally, but he proved with his speech at the convention that he can exceed low expectations previously set by critics.
---
VP Kamala Provides Upside
California Senator Kamala Harris has been selected as Joe Biden's vice president on the 2020 Democratic Ticket. Harris is a high-risk high-reward pick, as she appeals to the Democrat base but not to independents. Biden will need to excite his base and far-left Democrats before he can excite independents, and this pick favors his party as a way to provide some form of enthusiasm for Democrats to vote for the Biden Harris ticket. She also provides a bold face to the campaign and will be a great help as a spokeswoman due to Biden's lack of public appearances. Although other candidates would have appealed to moderates, none had the appeal or political prowess that Harris has.
---
Mail-In Voting Chaos
In the past weeks, US Postmaster General Louis Dejoy has made changes to the US Postal Service, resulting in delaying mail, just as discussions about mail-in ballots have begun as a viable option for the 2020 Election. The House of Representatives called on Dejoy to testify before an oversight panel to defend his changes to the US Postal Service. He stated that ballots would have priority mail, saying that there are "processes and procedures to advance the election mail, in some cases ahead of first-class mail." Dejoy defended his changes, claiming they were not meant to diminish the possibility of using mail-in ballots. The House of Representatives even voted to stop changes to the USPS that Dejoy proposed, sparking a rivalry that will continue to haunt mail-in voting viability until the election.
---
Keaton Browder is our elections correspondent and a freshman at Liberty University.